Shows
My tapestry, "Edge of the Pond 5", will tour with the American Tapestry Biennial international exhibition opening in July 2016 in South Bend, Indiana and continuing to Topeka, Kansas and San Jose, California.
I am curating an invitational tapestry exhibition, entitled "Tapestry: Contemporary Takes on an Ancient Art Form", opening at Featherstone Center for the Arts on Martha's Vineyard, featuring contemporary work by some of the leading lights in American tapestry today. Opening August 7, 2016.
My sister Lucy Mitchell and I are collaborating on a show , entitled "A Studio Guide to Nature", to open at the A Gallery on Martha's Vineyard through August 17th, 2016, featuring her paper assemblages, sculptural works and drawing, and my tapestries.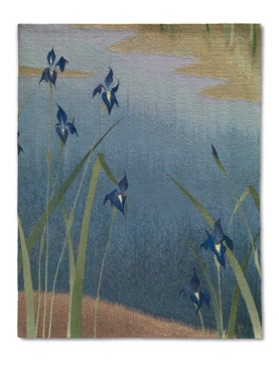 I am currently accepting commissions for new work, both tapestries and rugs, designed with specific spaces in mind.